From untreatable to undetectable and beyond.
Caring for Columbia University students for more than 30 years
In October of 1985, Laura Pinsky and Paul Harding-Douglas founded the Columbia Gay Health Advocacy Project (GHAP), in response to the unfolding AIDS crisis, with the mission of providing HIV information, counseling, and testing to the Columbia community.
GHAP continues to operate today as part of Columbia Health with Daniel Chiarilli as its director. If you are interested in talking to an advocate, getting an HIV test, learning about PrEP, or accessing any of the additional sexual health services that GHAP now provides, like birth control, our office is located in John Jay Hall at 539 W. 114th Street on the third floor.
Learn more about our new services and find our current walk-in hours here.

Image Carousel with 3 slides
A carousel is a rotating set of images. Use the previous and next buttons to change the displayed slide
Slide 1: From panic to PrEP, GHAP has been there.

Slide 2: With compassion, not condemnation, GHAP has been there.

Slide 3: From untreatable to undetectable, GHAP has been there.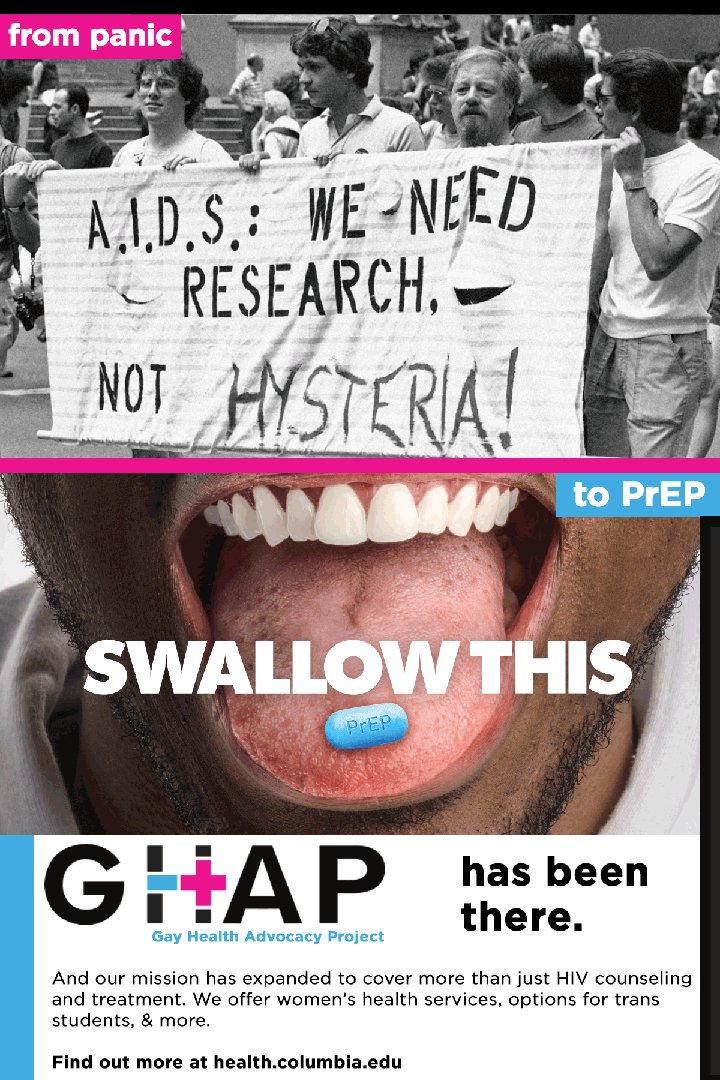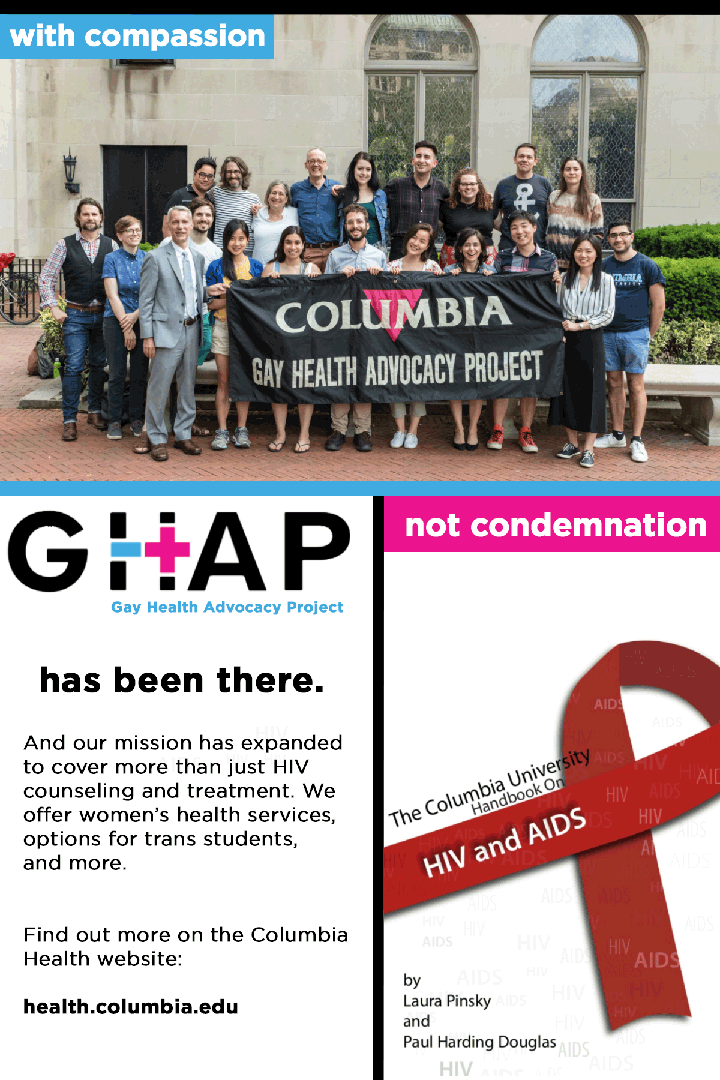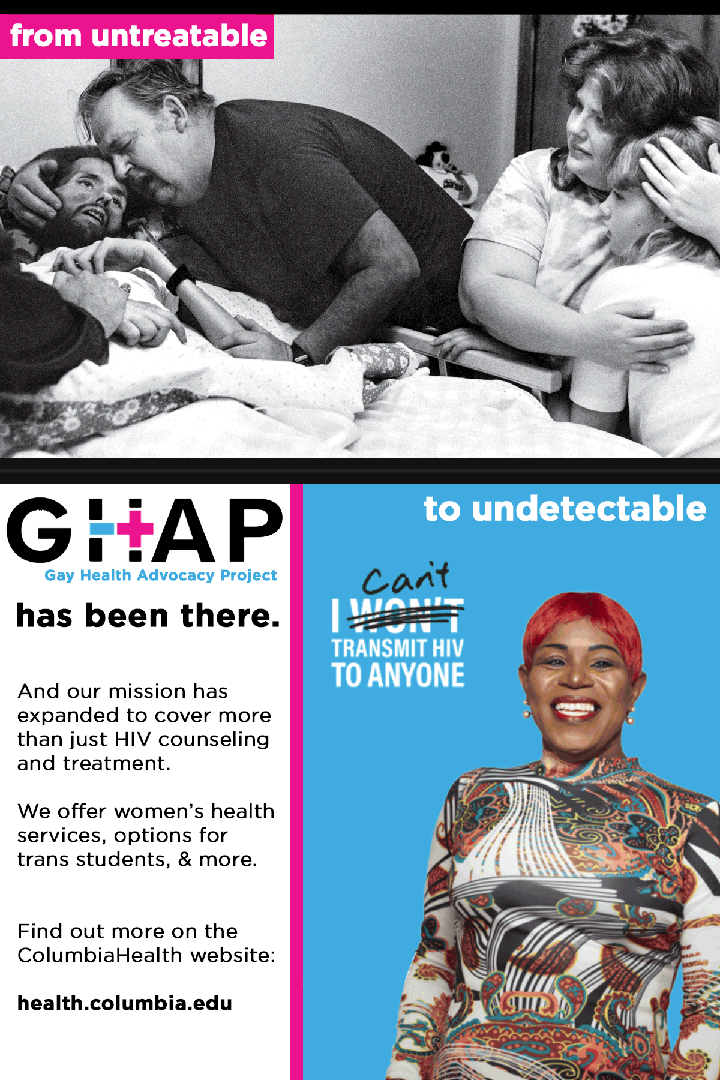 Previous
Next

Welcome to the GHAP Archive
A message from GHAP's current director, Daniel Chiarilli: